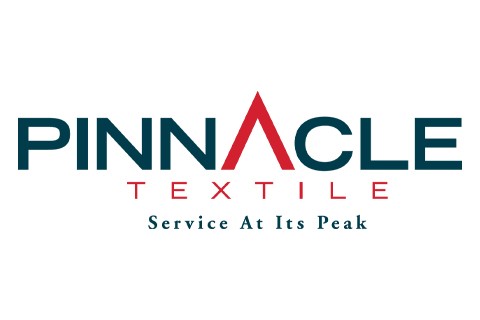 Pinnacle Textile Industries
Company Description
Pinnacle Textile Industries has developed a comprehensive catalog as one of the premier, uniform manufacturers, and distributors in the United States. Originally selling a kitchen line of uniforms, their catalog now offers an extensive collection of medical, kitchen, industrial, and hospitality merchandise. To support this, they have created a global supply chain, which efficiently brings their goods to you at competitive prices. Pinnacle's manufacturing capabilities are global, utilizing first-rate fabrics and meticulous sewing standards to withstand the gauntlet of industrial washings.
Pinnacle Textile Brands include:
Chef Trends- Our top-of-the-line brand constructed with a choice of the finest materials to withstand the rigors of both home and industrial laundering. Rivals the highest quality apparel in the business. At a fraction of the cost. Fabrics include 7 ounces or heavier 65/35 Enhanced Poly / Cotton Ring-Spun Twill, 100% Combed Cotton, 65/35 Poly / Cotton Ring-Spun poplins.
Pinnacle Textile- Our heavy-duty line of 100% polyester garments that best stand up to the abuse of harsh industrial laundering. Durable and breathable, they soften with age and release even the toughest stains. Perfect for industrial and linen rental operators who seek the maximum product life and universal customer acceptance. Will last over 100 industrial launderings and deliver the best ROI.
Pinnacle WorkWear- Pinnacle Textile would like to introduce Pinnacle WorkWear, formerly our Eagle Work Clothes brand. Pinnacle WorkWear is a new look for our Industrial line with the same durability, quality, and value you trust. This change is modernizing our EWC brand and will continue this legacy as part of a service-centric company that will offer an even wider array of styles and choices. Our deep inventory of core and non-core products include a broad color selection of work pants and shirts, coveralls, route jackets, and parkas, scrubs and warm up jackets.
Pinnacle Health- Pinnacle Health is another new addition to our family of brands. This line provides industrial strength medical uniforms designed for comfort and durability. For over 65 years this line has provided quality, durability, and value to workers across the globe. These garments are constructed of American made fabric.
Pinnacle Image- Pinnacle Image is our line of Professional, Housekeeping, and Imagewear; including lab coats, princess dresses, counter/lapel coats, smocks, wrap gowns, and other related cover garments. Crafted from comfortable yet durable MADE IN THE USA 65/35 Poly / Cotton fabrics, these uniforms typically come in both white and an array of vibrant, classic colors that help identify the wearer's role in the organization, because Image is everything!
Infinity- Our line of 6.4 oz. table napery constructed of 100% Murata Vortex Spun (MVS) fiber. It's stocked in White, Black and an ever-expanding palette of dozens of colors! And additional weights of 6.8 oz. and 7.2 oz. will be available shortly. MVS is the latest and greatest form of Murata spinning and INFINITY is MVS in both directions. This delivers all the benefits of our APEX brand – tremendous hand without the need for brushing or sueding – and even better starch acceptance with true colorfastness. To say nothing of the amazing value price!
Categories
Clothing

Aprons
Distributor
Healthcare Apparel / Gowns
Hospitality Apparel
Industrial Wear
Kitchen Wear
Lab Coats
Linens
Manufacturer
Polos
Uniforms
To Top