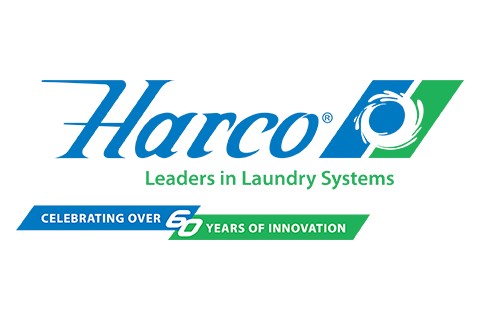 Company Description
Harco Co Ltd was founded in 1961 and through the years has provided equipment, parts, and service to laundry and dry cleaning businesses throughout Canada. We specialize in Wet Cleaning products utilizing Alliance Laundry Systems equipment and detergents. We also offer a full range of finishing and support equipment. We have three offices located in Mississauga, ON, St Laurent QC and Halifax, NS.

We have one of the largest commercial laundry parts departments in Canada. Give our team a call to source what parts you may need.

We offer the best product lines in the business including Unimac, Uni-Press, Hoffmann New Yorker, Pony, Fulton, Chicago Dryer, ADC Maytag. Give us a call at 1-800-387-9503 to discuss your equipment needs. In Quebec call 1-888-427-2626 and Atlantic Canada call 1-888-387-9503.
Categories
Equipment Sales

Drycleaning & Laundry Supplier

Drycleaning & Laundry Supplier

Chemicals

Laundry Chemicals
Specialty Chemicals
Spotting Chemicals

Equipment / Supplies

Valves / Gaskets / Seals
Boilers and Related Equipment
Coin-Op Equipment
Laundry Equipment
Parts, New and Rebuilt
Press Pads and Covers
Press Plates
Shirt Finishing Equipment
Solvents
Tensioning Finishing Equipment
Wet Cleaning Supplies
Press Head

Finishing, Irons

Form Finishers
Up-Air Finishing Boards

Lint

Machinery

Air Compressors
Dry Cleaning Dryers
Dry Cleaning Machines
Ozone Units
Puff Irons
Spotting Boards
Turn-Key Plants
Water Heaters, Accessories

Steam
To Top