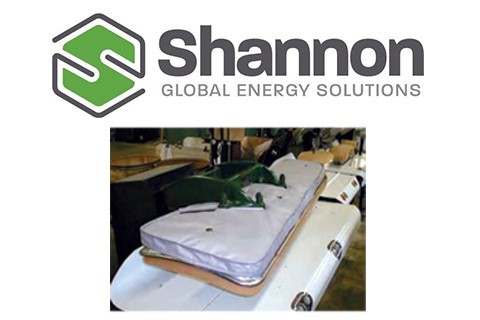 Shannon Global Energy Solutions

Company Spotlight
Shannon GES designs and manufactures removable, reusable blanket insulation for the laundry market. Self-contained blanket insulation, used to save energy, lower room temperature, trap heat and protect employees from getting burned. The blanket designs are easy to install and remove, within minutes.
Applications include:
Steam Valves and Fittings

Flex Hose

Steam Traps

Leggers

Presses

Any hot surface
Insulate a leg press for $350.00 and generate annual savings of $175.00. That's $175.00 every year, for the life of the blanket and press!

Contact Shannon GES for a free energy survey. We can review your system and access the opportunity of savings at no charge.
To Top